Tag: .net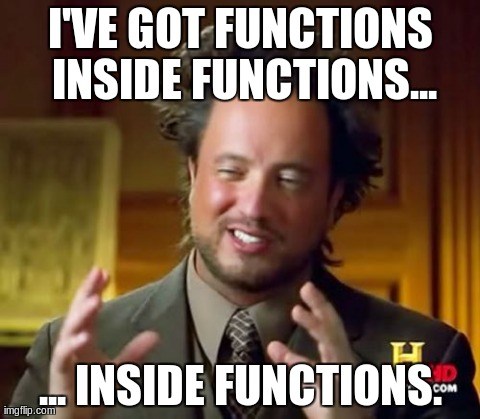 Mid-2018, after quite some time spent in C# and Azure lands I decided it was time for a change. The next job, I said to myself, is going to have at least one new tech element to it….
Read More » I will start by saying that that I do not have anything new to add to the everlasting "dynamic vs static binding" debate: It's been talked about to death at this point, and yeah, I am still well…
Read More »

Well, to begin, this is not a new project – I have developed most of it during the end of 2015 with occasional fixes and new features along the way (recently added support for DLR and dynamic objects)….
Read More » I've just released the version 0.8.2 of DeHL. The downloads can be found on this page and changelog on this page. Again, this is a minor release with a few bugs fixed and a new feature: TString (as…
Read More » Was just reading the source code for ShineOn (the RTL implementation in Delphi Prism) and found an interesting piece: DelphiString (in /ShineOn.RTL/DelphiString.pas). What is it? It is a class that tries to replicate the behavior of the Win32…
Read More » I've been following CodeRage III these days and presenter mentioned that in Delphi 7 (and above), when overriding virtual methods, the same case should be used for both functions. Consider this example: In this case indeed the compiler…
Read More » I was debating some of the new flashy changes planned for new C# version with some of my colleagues … It seems no matter what Microsoft does it's always considered as an in innovation in the field. Let's…
Read More » When working on my license project, I came across an uncommon case in C# where I would have to create an instance of a generic type (wich had multiple type parameters) dynamically. Basically I had an instance of…
Read More »